Railway cargo transportation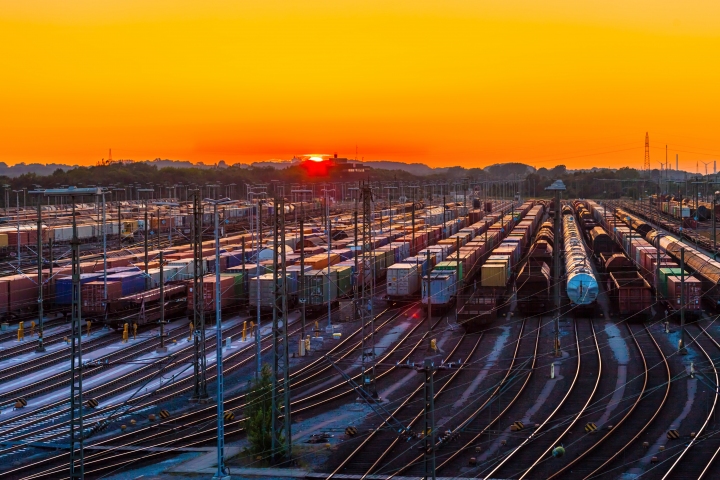 D-Trans Group renders a wide range of services in the area of international cargo transportation by rail. The segment of railway transportation has steadily high demand and turnover regardless of the market environment.
Railway transport is a universal type of cargo delivery. Thanks to a loading capacity freight trains quickly cover long distances as well as carry out safe transportation of large cargo volumes.
Our company lets you see all advantages of railway cargo transportation at relatively low cost.
Our experts will find for you the most appropriate routing depending on goods properties. Regardless of the distance, we guarantee the timely transportation of any kind of goods, including the oversized and heavyweight cargo transportation by rail.
D-trans Group collaborates with international logistics company that allows us to lead flexible pricing policy and render a consistently high quality customer service.
The geography of transport operations:
between Europe, the CIS and China
between Europe and the CIS region, including remote areas of Russia
between Europe and Central Asia
between Europe, the CIS and Mongolia
D-Trans Group delivers any goods «door to door», controls the safety of cargo and package integrity. The complex of logistics services provided by our company includes the organization of railways cargo transportation, transit warehousing, customs clearance and insurance.