Road cargo transportation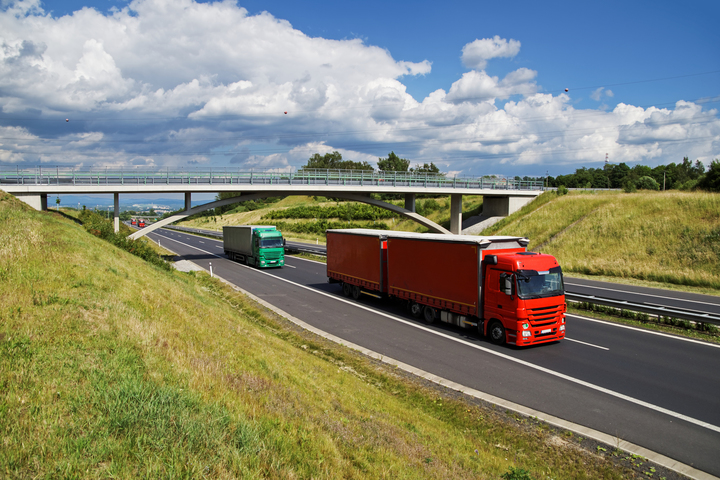 Nowadays cargo transportation by road is one of the most common and widely spread mode of transportation (both internal and international).
Advantages:
delivery of cargo «door-to-door»
availability of CMR insurance by every carrier involved in execution of customer's order
short delivery lead time (and for perishable goods including)
high safety condition of cargo
automatic customers' informing on the status of transportation
participation in combined transportation
using light trucks when transporting small quantity of cargo
efficiency in short-distance transportation
wide partners' network allowing quickly resolve any problems you have
D-Trans Group renders a full range of services in transportation by road. The main area of our activity is to support transportation between Western, Central and Eastern Europe, Scandinavia, Asia and the CIS, as well as transportation within the territory of Europe and Asia.
Our managers elaborate the most convenient route for you and offer on-time delivery for reasonable price taking into account all your needs and desires.
Our business principles:
individual attention to a customer
GPS monitoring of transport on the whole way
flexible approach in agreeing conditions and discounting
experienced and knowledgeable professionals
automatic customers' informing on the status of transportation
many years of relevant experience in organization of international cargo transportation by road
discounting depending on quantity of orders